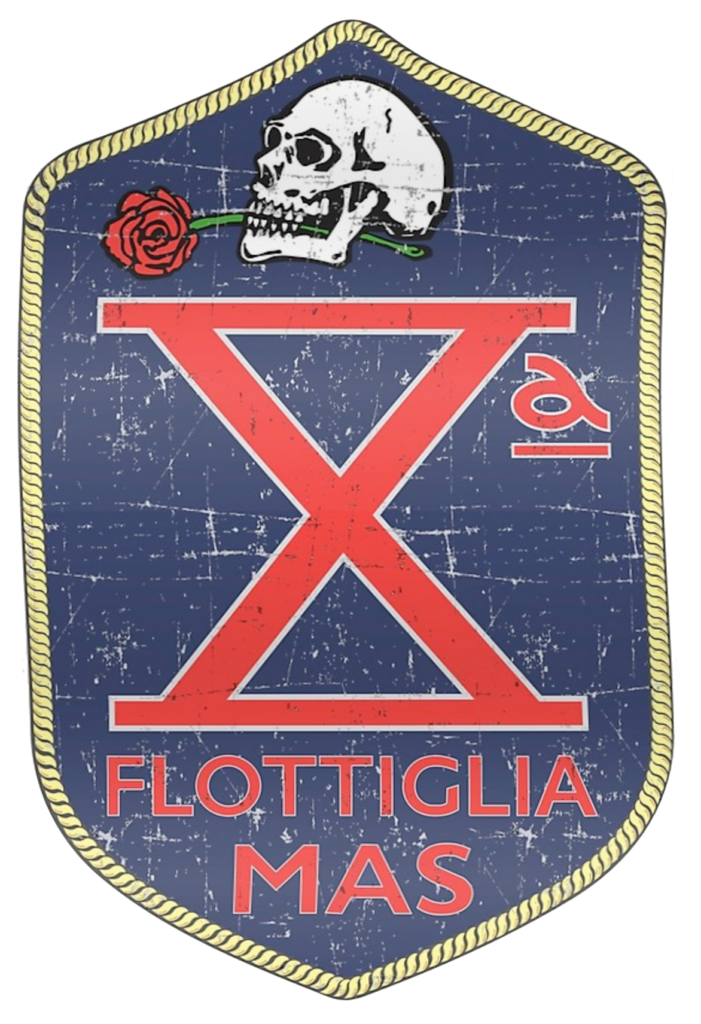 Decima Flottiglia MAS (Decima Flottiglia Mezzi d'Assalto, also known as La Decima or X MAS) was an Italian commando frogmen unit of the Italian Royal Navy. Decima Flottiglia MAS was active during WW2's Battle of the Mediterranean, using speedboats, manned torpedoes, and Gamma frogmen to attack Allied vessels.
On the night of 20 September 1941, Decima Flottiglia MAS launched its fourth operation (B.G.4) which targeted Gibraltar with siluro a lenta corsas (slow-running torpedos or "human torpedos"). The first operation had been cancelled and the second and third resulted in failures, primarily due to technical problems with the SLCs. During B.G.4, Decima Flottiglia MAS was charged with targeting two Royal Navy vessels with three two-man SLC crews: two crews were assigned the Nelson-class battleship HMS Nelson, while one crew was assigned the aircraft carrier HMS Ark Royal. During the attack, the crews had to abandon their original targets and settle for three tankers: the Denbydale, Durham, and Fiona Shell.
THE GAME
In By Stealth and Sea, you take control of three two-man teams of Italian frogmen that piloted human torpedoes in an attack against the Royal Navy in the heavily guarded harbor of Gibraltar during WW2.
Object of the Game
The object of this game is to achieve at least an historic victory – matching the accomplishments of the SLC operators on the night of 20 September. However, you can also improve upon their success by attacking Royal Navy vessels in the well defended military harbor at Gibraltar.
Game scale: Skirmish
Players: 1
Play Time: 20 minutes
Complexity: Light
Components
• Game Board (24″ x 17″)
• 30 1″ counters
• 2 six-sided dice
• 3 Detected Tokens
• 3 Depth Tokens
• 3 Warhead Tokens
• 1 Time Token
PLAYTEST
You can playtest the game in two ways. You can download the print-and-play components here:
• Rules
• Components
You can also playtest via the Tabletop Simulator module. I am also looking for someone to create a Vassal implementation.